Upcoming Films
---
23 March - 19 April
The Maltese Falcon
In John Huston's noir classic adaptation of Hammett's novel, Humphrey Bogart stars as San Francisco private detective Sam Spade, taking on a case that involves him with three eccentric criminals, a gorgeous liar, and their quest for a priceless statuette.
Directed by John Houston, USA/1941, 100 min. Not Rated
---
23 February - 22 March
The Iron Giant
In Brad Bird's first animated feature, a boy makes friends with an innocent giant robot from outer space that a paranoid government agent wants to destroy.
Directed by Brad Bird, USA/1999, 86 min. rated PG
---
26 January - 22 February
Caramel 
In this romantic comedy, a Beirut beauty salon serves as a microcosm of modern society in Nadine Labaki's look at liberated conversation in a conflicted society.
Directed by Nadine Labaki, Lebanon/2007, 95 min. rated PG
---
2 January - 25 January
Applause
Paprika Steen stars as a tough, successful, and alcoholic actress who divorced and lost custody of her children.  Post rehab, she must make difficult choices and prove she is worthy of having her sons back in her life.
Directed by Martin Zandvliet, Denmark/2009, 85 min. rated R
---
1 December - 29 December
The Outsiders
A collection of fresh and soon to be famous faces brings additional beauty to this melancholy story of Greasers and Socs (Socials), rival youth from opposite sides of the tracks in Tulsa, Oklahoma.  Based on the S.E. Hinton novel.
Directed by Francis Ford Coppola, USA/1983, 91 min. Rated PG-13
---
3 November - 30 November
Rebel Without a Cause 
In this icon forging role, James Dean stars as a rebellious young man with a troubled past who comes to a new town, finding friends and also enemies.
Directed by Nicholas Ray, USA?1955, 111 min. rated PG-13
---
6 October - 2 November
Day For Night
A committed film director struggles to complete his movie while coping with a myriad of crises both personal and professional, among the cast and crew.
Directed by Francois Truffaut, France/1973, 115 min. rated PG
---
8 September - 5 October
All is Lost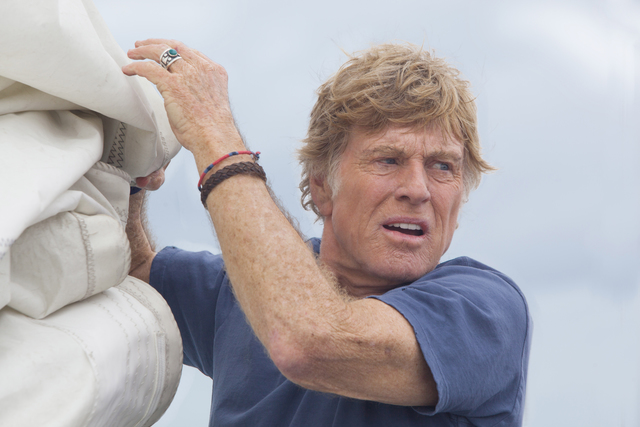 Robert Redford plays a lone sailor whose boat is damaged by a shipping container and must fight against the elements for his survival.
Directed by J.C. Chandor, USA/2013, 106min. Rated PG-13
---
11 August - 7 September
Stories We Tell
Sarah Polley's very personal documentary is a film that excavates layers of myth and memory to find the elusive truth at the care of a family of storytellers.
Directed by Sarah Polley, Canada/2012, 108mins, rated PG-13
---
July 14 - August 10
Haute Cuisine

The story of Daniele Delpeuch and how she was appointed as the private chef for Francois Mitterrand.
Directed by Christian Vincent, France/2012, 95mins, rated PG-13
---